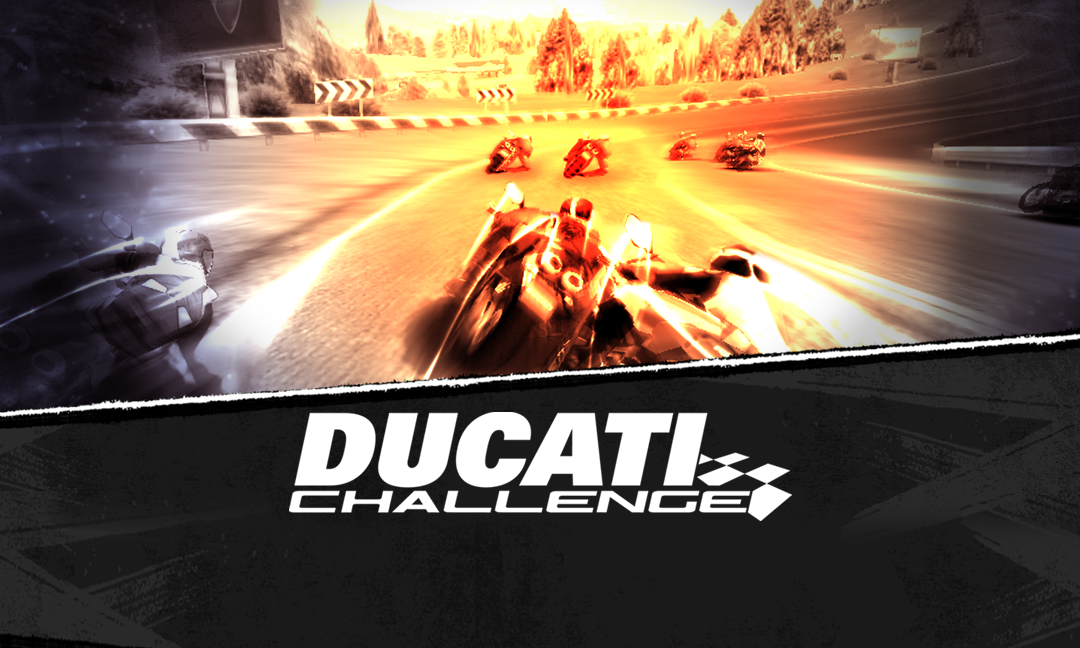 ---
Videos
iOS Trailer YouTube
Android Trailer YouTube
---
Images
download all screenshots & photos as .zip (24MB)
---
Logo & Icon
download logo files as .zip (32KB)
---
---
Selected Articles
---
Request Press Copy
If you need a review code, please contact pr@dtales.it
---
Additional Links
Official Web Page
Find info, hints and support for the game. http://www.dtales.it/ducati/.
Official Facebook Page
Follow the latest news on Ducati Challenge and keep up to date with new content releases. https://www.facebook.com/DucatiChallenge.
---
About Digital Tales
Boilerplate
Founded in 2006 and based in Milan, with offices in Rome and Miami, Digital Tales develops games, e-Learning solutions and anything in between, including edutainment, gamified training courses and VR/AR applications. Its racing and action-adventure games are based on a proprietary cross-platform C++ framework and/or third-party engines.
More information
More information on Digital Tales, our logo & relevant media are available here.
---
---
presskit() by Rami Ismail (Vlambeer) - also thanks to these fine folks